To register complete ALL of the following
1. Sign up HERE for a date and time
2. Once you are signed up for a session sign the waiver and pay HERE
BOTH OF THE ABOVE MUST BE COMPLETED TO BE ABLE TO PARTICIPATE IN PROJECT LLAMA SMILE.
Project Llama Smile is limited to the number of participants in each session. If there are no spaces available, please check back later to check for more open dates.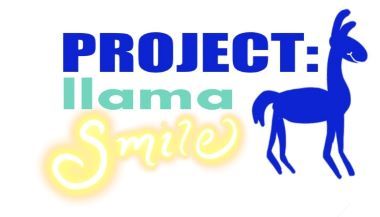 Hamilton County Llamas is pleased to offer a program for the community, geared towards those with
special needs. We have around 65 llamas on the farm, ready to meet you!
This is an opportunity for your child to interact with our llamas in a farm setting, in small
groups. Each session will be 1 hr at our farm in Noblesville near 161 st and Gray Rd. This is a weekly sign
up, so there is no long term commitment. Each session is $25.
Activities may include (at participant's comfort level):
Learning about llamas
Just standing in the pasture and observing the llamas
Taking a walk with a llama in a pasture
Petting, hugging and interacting with the llama
Grooming, brushing a llama
Feeding a llama
FULL SHOES ARE REQUIRED for both child and any parent/guardian present – no open toe or open
heels, shoes must cover your entire foot.
This is a working farm, so conditions may be dirty/muddy. Please plan accordingly.